The High Speed Rail Group hosted its first annual High Speed Rail Apprentice Networking Event (HSRAN) recently at the Align JV South Portal site. Made up of talks, panel discussions and a range of activities, apprentices and graduates from our network were provided with the opportunity to meet and network with other apprentices, as well as senior industry colleagues.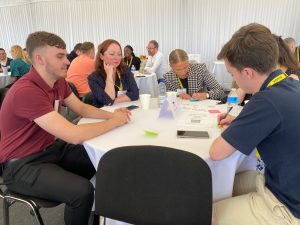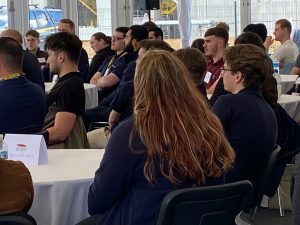 The day started with guests being welcomed on site by Daniel Altier, Project Director at Align JV for HS2 Stage 1. Daniel gave an overview of the ongoing works and the important role that young people must play in driving this and other major infrastructure projects forward.
HSRG Board Director Susan Ryall followed with an introduction from the Group and words of encouragement for attendees to get involved in the Network's planned schedule of activity, as well as reflecting on her own route into the industry. David Emms, Project Director at HS2 Ltd, then spoke to the role HS2 Ltd. play in the development and promotion of the UK's new high speed rail network, and the importance of contractor relationships within this.
Alison Knight, Head of Talent at Alstom went on to facilitate a workshop with guests on the theme of What makes for successful networking.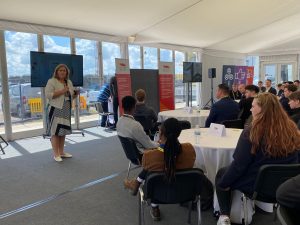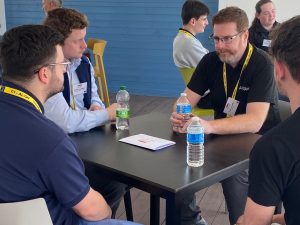 The interactive session saw Alison share her thoughts on the importance of networking to career development, along with hints and tips for developing personal networks. Attendees were asked to consider their own thoughts on the how's and why's of networking, with all agreeing the LinkedIn is playing an increasingly important role in this space.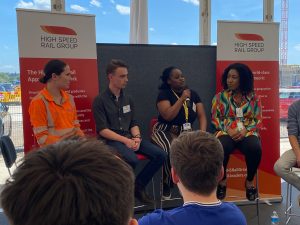 Following a break for lunch, an apprentice-led panel, expertly chaired by BBV apprentice Blessings Nhira, considered the merits of working on-site and what they've learnt in their apprenticeships so far.
Apprentices were then split into groups for an afternoon of activity. Group one jumped on buses for site tours of the Central 1 portion of HS2 Phase One, where they were able to see key elements of the HS2 site including the tunnel south portal entrance, slurry treatment plant, tunnel pre-cast factories and viaduct pre-cast factory. Whilst the other group undertook speed mentoring with senior leaders from across the HSRG membership, getting six minutes to pick their brains on career progression and their advice on how to make a name for yourself in the industry. Groups then swapped for the final part of the day, before some closing remarks from HSRG Director Tom Wadsworth.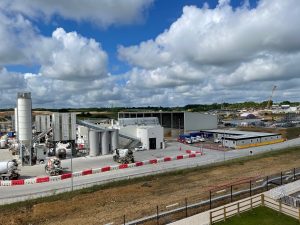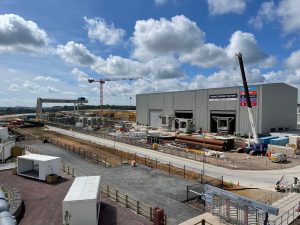 Overall, it was a fantastic way to bring members of HSRAN back together in-person for the first time in almost two years, building their networks and growing member's understanding of the importance of the project they're working on – with the Align's South Portal site providing an apt reminder of the sheer scale and significance of the HS2 scheme.