We spoke to Ben Rix, Apprentice Project Manager with AECOM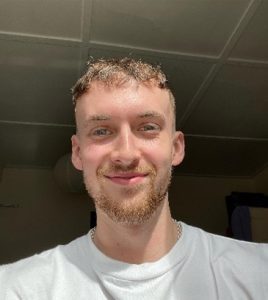 Can you describe your role in a few words?
I work on planning, designing, executing, and monitoring every aspect of a construction project.
What were you doing prior to your Apprenticeship?
I was previously employed in the hospitality industry whilst living away from home in Brighton.
What was your perception of the sector before you started your apprenticeship?
I had a general knowledge of the construction sector due to my parents being in the industry, and I was also aware of the HS2 project due to political discussions concerning the importance of levelling up the UK.
What interested you in joining AECOM?
I thought that AECOM had the potential to provide me with many opportunities both across the UK and abroad within a thriving industry.
What are the key things you've learnt so far in your job?
For me the top three are:
the importance of efficient planning and scheduling
communicating with various people over different disciplines
working within a team to reach a common goal
What is the most exciting part of your role?
I really enjoy visiting different construction sites and the opportunity that offers to meet such a wide range of individuals working in many disciplines.
Have you worked on the HS2 project through your apprenticeship?
I haven't had the opportunity to work on the project yet, but I am keeping my eyes open for an opportunity in the future.
What would you like to do after completing your apprenticeship?
I would like to build my reputation in the industry and continue to climb the professional ladder. I will be on the lookout for opportunities to work abroad and experience different cultures and methods of construction across the globe.