HS2's Main Works Civils Contractor, Costain Skanska STRABAG joint venture (SCS JV), has awarded its second contract for the production of precast tunnel segments to STRABAG, who have announced they will be opening the facility in Hartlepool to fulfil the contract. STRABAG will be providing 36,000 segments for the twin bored tunnels under London from HS2's new Old Oak Common station to Green Parkway running underneath Northolt.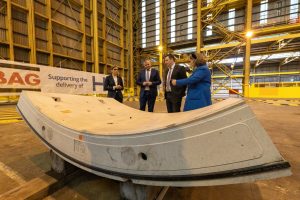 The new facility is located at Hartlepool Dock, owned and operated by PD Ports, and will generate over 100 skilled jobs in the area for the duration of the project, with more expected through the supply chain to support the manufacture and supply of the tunnel segments.
The new factory will be purpose built, occupying an old oil rig fabrication site. Construction of the new factory will begin in January 2022 and the production of the precast concrete tunnel segments will commence in December 2022. All 36,000 tunnel segments will be transported from the Hartlepool factory entirely by rail, with the first freight train delivery arriving at the Willesden Euro terminal logistics hub in April 2023.
The segments will be used to construct the tunnels, and will be installed using two giant tunnel boring machines (TBMs). 100,000m3 of concrete will be used to construct the segments which will be 8.8m outside diameter, 0.35m thick and will weigh 6 tonnes each.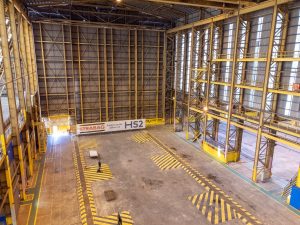 The contract for the lease at the site in Hartlepool will be signed for several years demonstrating STRABAG's long-term commitment to manufacturing in the North East. Construction work to the existing site will start by redeveloping the exterior land parcel to suit the segment storage requirements and rail logistics platform, then focus will turn to the internal fit-out which will house a state of the art automated segment carousel and reinforcement hall. Robots will also be controlled by telemetry to produce the high quality reinforcement cages required for each segment.