London has an escalating homelessness problem, with around 3,500 rough sleepers in the capital between October and December 2018; an increase of 18% year on year. Nearly 650 homeless people have died in London over the last five years and with the life expectancy of rough sleepers around 44 years for men and 42 years for women, this situation has become a real concern for Costain Skanska joint venture (CSjv).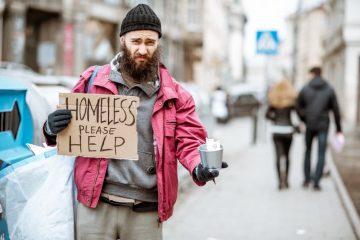 CSjv is working on the High Speed Two (HS2) Enabling Works programme in London, covering two of the boroughs with the highest homelessness figures, Camden and Westminster.  Arriving at our main office in Euston you are immediately faced with the problem first hand, with many rough sleepers taking shelter beside our site hoardings or around the station.
The CSjv teams working here wanted to see how we could improve the lives of these vulnerable people and to create opportunities that help them off the street and into sustainable jobs. This has therefore become a key area for our team, whose focus is to provide local jobs and support economic development to leave a lasting legacy for the communities we work with.
CSjv has brought together its staff, supply chain and local charities to commit to supporting opportunities, raising money and gaining an understanding of how the construction industry can play a key part in supporting local issues in a more strategic and joined up way.
Louise Dailly, Head of Legacy, CSjv said: "Being located in Euston we see the effect
of homelessness every day. . Being able to support people to create a brighter future through fundraising, shelter and employment is fundamental to our values at CSjv".
Collaborative employment solutions
The HS2 works will provide around 30,000 new job opportunities across the route and will require a wide range of skills and experience to support these roles, ranging from jobs needing relatively low skills through to professional occupations.
Bringing together our supply chain and charity partners in the area we are committed to supporting people experiencing homelessness into sustainable jobs and careers on HS2.  Partnering with Centre Point and C4WS we will support their training and skills programmes and will offer placements and job opportunities on the programme.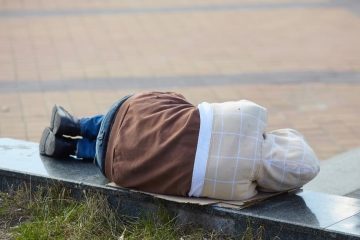 This successful model has already seen five homeless people supported into roles at our Euston and Old Oak Common sites, in roles such as security officer, ground worker and general operatives.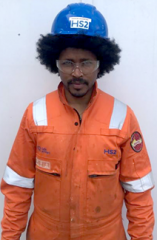 Nahom is working for Danny Sullivan Group, a tier two contractor on the HS2 Enabling works. Originally from Eritrea, Nahom found his life completely changed once he came to the UK. He could not find work and ended up without a place to stay. Nahum went to the charity C4WS to seek advice and skills to enable him to change his situation. Nahum has now been working on the HS2 programme for several months. He is in accommodation, progressing well and saving for a holiday.
Floating homeless hub
Providing enough accommodation for rough sleepers is a challenge in any part of the country but especially hard in central London, where rough sleepers have increased by 18% year on year.  Together with St Mungo's, CSjv provided accommodation for 26 people in the first ever floating homeless hub on a construction site. Situated on one of our Camden sites, we transformed an empty building into a homeless shelter and welfare facility for those in need. This model will be rolled out to support charities and vulnerable people across the HS2 route in London.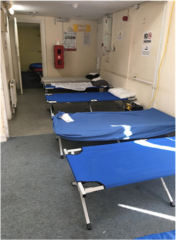 Saskia Prichard, Floating hub Manager, St Mungo's said: "this experience has definitely had an impact on my view of how infrastructure projects could support the community. The building provided to us by CSjv required us all to work together to create the homeless hub, however through joint partnership it shows how organisations from different sectors can work together to achieve great outcomes.  It's refreshing to see organisations thinking creatively in ways that help the local communities they work in, which doesn't just involve donating money but looking at resources they have available and working with other organisations to deliver positive outcomes".
Supporting New Horizon
New Horizon provides a vital support network for 16-21 year olds who have no one else to turn to. Based in Camden, they provide everything from hot food, showers and laundry to finding people accommodation, training and employment. They offer counselling, drug and alcohol support, health, fitness, art, music and communication skills workshops – everything they need to create a positive future.
CSjv have chosen New Horizon as one of their local charity partners and we have been fundraising and providing support for over two years in many ways, including completing the three peaks challenge, cycling from London to Brighton, bake sales, yoga classes and much more! New Horizon is a charity close to our hearts and one that makes a significant difference to young homeless people in Camden. Our financial contribution through fund raising to support their services is £10.000.