We spoke to Naomi Tassa, a Project Controls Degree Apprentice working for Atkins.
Can you describe your role in a few words?
I update, monitor, maintain and communicate schedule data on P6 to ensure project consistency, performance, and achievement of deliverables.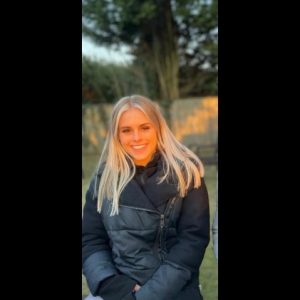 What were you doing prior to your Apprenticeship?
Prior to my apprenticeship I attended university for a term to study Optometry, but soon realised that the course was not something I could see myself doing long-term. Then I left university and worked in different job sectors until I was successful in gaining a place on this apprenticeship.
What was your perception of the sector before you started your apprenticeship?
My initial perception of the construction sector was that it was a male-dominated industry and roles were limited to building, signalling and design. From starting my apprenticeship, I now realise that there are many opportunities within the sector and the industry covers a broad range of roles and development pathways.
What interested you in joining Atkins?
Atkins is a reputable company who offer extensive opportunities that encompass a broad range of markets on an international scale. The company highlights the importance of apprentices as the future of the business and provide development opportunities to fulfil that.
What are the key things you've learnt so far in your job?
I have learnt that communication and collaboration are key to the success of a project. I have also learnt that having confidence in your skills and abilities is important, even if you feel inexperienced in the industry. Getting out on site and being more involved with the engineers is the best way to learn more about the project and stay on top of the project plan.
What is the most exciting part of your job?
The most exciting part of my job is going out on site and seeing the construction progress of the project which reflects the live installation of activities from the P6 schedule.
Have you worked on the HS2 project through your apprenticeship? Do you think you will have the opportunity to in the future?
I have not worked on HS2 as a part of my apprenticeship yet. I believe there will be opportunities to do so in the future if a role with my expertise becomes available and it is in the best interest of my career progression.
What would you like to do after completing your apprenticeship?
After my apprenticeship I aim to develop my skills, experience, and knowledge within Atkins by taking on more challenging roles with greater responsibilities to further develop and advance my career. I would be interested in the opportunity to undertake an international secondment to gain an understanding of cultural differences with the sector, build new connections and experience the impact of works on a global scale.