We spoke to Daisy Carter, Engineering Rail Technician with Jacobs
Can you describe your role in a few words?
My role involves producing design drawings on the Align C1 HS2 Main Works Civils Contract for the HS2 project using 2D and 3D modelling.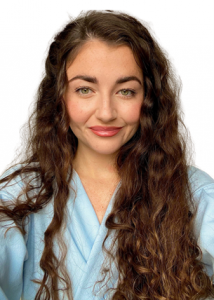 What were you doing prior to your Apprenticeship?
Before starting my apprenticeship I was doing A Levels in Mathematics, Biology and English Literature.
What was your perception of the sector before you started your apprenticeship?
Before I started to work in rail I wasn't aware of the complexity of the design work and quite how interesting and challenging it could be. I know now that it's definitely not just a case of 'designing some tracks'!
What interested you in joining Jacobs?
At sixth form I decided that I wanted to start earning and learning in a professional environment as soon as possible, so an apprenticeship was the best way to do this. My dad works in a similar industry himself and knew of Jacobs' great reputation so he strongly recommended that I apply to Jacobs to do my apprenticeship.
What are the key things you've learnt so far in your job?
I have learnt to carry out various types of modelling (2D and 3D). I've also learnt communication and IT skills, both of which are hugely important when working on large infrastructure projects like HS2.
What is the most exciting part of your role?
I am travelling to Rwanda in June 2022 to build a bridge to connect an isolated community to school, health care and markets. I'm so excited to get some hands-on experience and make a real difference in the world.
Have you worked on the HS2 project through your apprenticeship?
Yes I have worked in the Land Access, Historic Environment and Rail teams on HS2. I am sure that there will continue to be plenty of opportunities on HS2.
What would you like to do after completing your apprenticeship?
I would like to become an Incorporated Engineer with the Institute for Civil Engineers (ICE).