Our High Speed Rail Apprentice Network is made up of apprentices and graduates from across our membership. The network is designed to connect apprentices from across HS2 and its contractors, and the wider HSR industry – providing apprentices with opportunities for networking, meeting other apprentices and sharing experiences and best practice.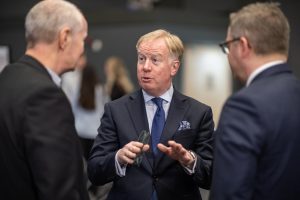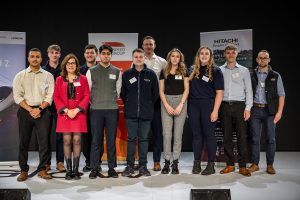 This year's Apprentice Conference was hosted by Hitachi Rail in Newton Aycliffe. The Hitachi-Alstom High Speed joint venture will design, build, and maintain the next generation of very high speed trains for HS2 Phase 1. Predominantly UK-designed, the trains will be built, tested and maintained in Britain and will be one of the most advanced in Europe, supported by decades of experience in very high speed trains around the world.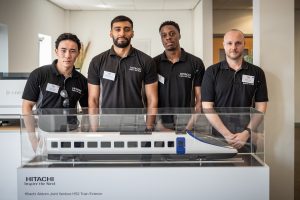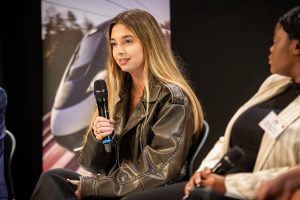 Apprentices from a diverse range of roles came together to hear from speakers Jim Brewin, CEO, Hitachi Rail and Mark Thurston, CEO, HS2 Ltd. There were workshop sessions considering future technology and what the rail passenger of 2050 might expect from their journey, a panel session on how to transition effectively from apprenticeships into early career, as well as networking and mentoring opportunities with senior industry representatives.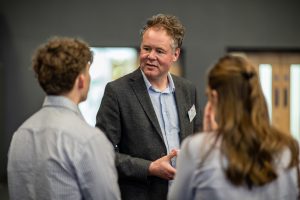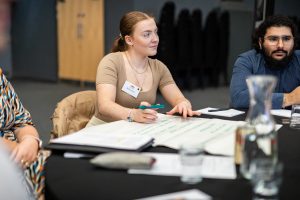 Alstom and Hitachi will build the new fleet at their facilities in Newton Aycliffe, Derby and Crewe, supported by a 9,000 strong British workforce and extensive supply chains.
Apprentices had the opportunity to visit the Hitachi Rail manufacturing site after the conference closed. The HS2 rolling stock contract is expected to create and sustain over 2,500 jobs. 505 people will be directly employed by the two companies in the Midlands and the North in the design and manufacturing phase, including 49 apprentices and graduates working on the prestigious programme. The extensive use of UK supply chain means that a further 2,000 indirect jobs are expected to be created elsewhere in the UK economy.