We spoke to Evan Forrest, Civil Engineering Apprentice with AECOM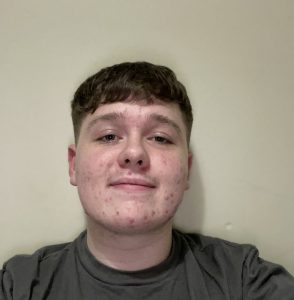 Can you describe your role in a few words?
I'm learning the industry, largely using CAD to produce proformas and defect drawings for various infrastructure.
What were you doing prior to your Apprenticeship?
I was at college studying a one year Mechanical Engineering course.
What was your perception of the sector before you started your apprenticeship?
To be honest I thought that working in this sector would involve a lot more site based work. I think the main thing that interested me about a career in infrastructure was the scope and different choices within the sector. For example, I'm currently working on CAD drawings for bridges, however I could have been looking into the design of something else such as hotels or office buildings or even in a completely different role such as being involved with cost management. I like that this career choice doesn't limit me very much for the future.
What interested you in joining AECOM?
I had heard good things about the company as I have family and friends already working here.
What are the key things you've learnt so far in your job?
I've learnt that communication is extremely important, as lots of people are relying on you to deliver work on time and to a good standard.
What is the most exciting part of your role?
I haven't yet been on a site inspection yet so I'm looking forward to that more than anything else.
What would you like to do after completing your apprenticeship?
After I finish my Level 3 apprenticeship, I would like to go on to a Level 6 apprenticeship in Civil Engineering.