It's Day 4 of National Apprenticeship Week, and we are continuing to promote the apprentices on our High Speed Rail  Apprentice Network. The diversity of roles on offer in rail and HSR demonstrates the broad range of opportunities that huge infrastructure projects like HS2 create, with career pathways also suited to those who aren't looking for a traditional site-based, construction-focused job. 
Here is Paddy's story:
My name is Paddy Tranter and I'm a High Speed Rail and Infrastructure Technician apprentice for EKFB. Before applying for an apprenticeship I was a Conservation and Engagement Manager for the National Trust, so looking after antique collections and interiors and utilising history to tell the story of people and places. Since joining EKFB I have been blown away with how forward-thinking people are and just how many topics are covered in 'construction'. I would describe my role as fast moving, exciting, scary, rewarding, fun, insightful, collaborative, developmental and never dull!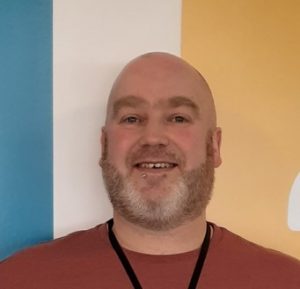 HS2 is the first project I have worked on, and I'm hoping to continue to work for EKFB on the project and to work on the next phase of HS2 in the future. Seeing the project progress, the scale is still mind blowing, and there are lots of opportunities to get involved with different aspects, such as community engagement, communications and to keep abreast of the archaeology. My top three highlights so far are difficult to chose as there has been so many, but I would say:
bridge launching
environmental mitigation (especially bat houses) and
the management of U & A processes