We spoke to Tom Pryce, Apprentice Railway Engineering Technician with Alstom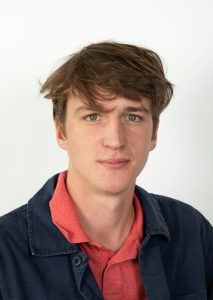 Can you describe your role in a few words?
Learning operational activities around maintaining trains including 5 Car Bi-Mode, 7 Car EMU's and Class 390 tilting fleet.
What were you doing prior to your Apprenticeship?
I was completing A levels in 6th Form College
What was your perception of the sector before you started your apprenticeship?
I have always been fascinated by the rail industry and how technological advances can impact on the growing demand for efficient and environmentally friendly transport systems.  Before joining Alstom I was fortunate to have completed internships with SNC Lavalin which gave me an insight into the industry and its exciting future.
What interested you in joining Alstom?
Alstom is a leading company in the rail industry across the globe and is the UK & Ireland's leading supplier of new trains, vehicle maintenance, and signalling infrastructure projects. Its key involvement in HS2 was one of the reasons I wished to join Alstom and become involved in a historic project.
What are the key things you've learnt so far in your job?
Working in the industry has helped me rapidly expand my engineering skills and develop me a person. The top 3 things I have learnt are.
The importance of collaboration for learning and problem solving
Quality Management being critical for better and safer trains.
The importance of time management and delivering on schedule.
What is the most exciting part of your role?
During my apprenticeship, I have enjoyed the opportunities to travel the UK, visiting different sites, meeting new people and seeing new exciting rail fleets. I am also fortunate to have had opportunities to spend weekends volunteering on a heritage railway in North Wales, alongside young people within the industry.
Have you worked on the HS2 project through your apprenticeship?
So far, I have had not been actively involved in HS2, however I believe my skills in maintenance is key for the future of the project. I hope to apply my skills as the project advances to vehicle commissioning.
What would you like to do after completing your apprenticeship?
I am keen to continue to develop myself in the industry, building my knowledge and skills. I hope to have involvement within HS2, providing support to maintenance requirements of the vehicles.