We spoke to Joshua Preater, Apprentice Project Manager with AECOM
Can you describe your role in a few words?
Organising and overseeing the delivery of projects.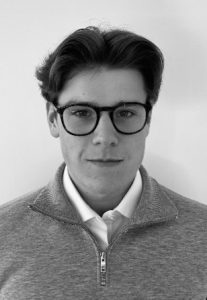 What were you doing prior to your Apprenticeship?
I was working at a labourer in construction.
What was your perception of the sector before you started your apprenticeship?
I had a general knowledge of the industry from my Dad who was a groundworker. So my perception of the industry had more of a focus however on the operative/on site part of construction and it perhaps being informal and unprofessional, whereas I've now got experience as consultant I can see that wasn't an accurate perception.
What interested you in joining AECOM?
I thought a large company like this would give me the opportunity to work on multiple projects across different sectors.
What are the key things you've learnt so far in your job?
I've learnt the importance of organisation and planning, and also how crucial communications skills are to the smooth running of a project. How to ask the right questions is an essential part of that.
What is the most exciting part of your role?
Definitely attending site for any reason, often it will be to measure progress on site and if it's in line with programme.
Have you worked on the HS2 project through your apprenticeship?
No, however AECOM are working on HS2 and it will not be complete until 2029 at the earliest so I see no reason why I couldn't get the opportunity to work on the scheme, especially if I were to raise an interest in working on it.
What would you like to do after completing your apprenticeship?
I would like to complete my chartership as soon as possible and progress from a graduate to a project manager, at that point I will look to progress through my current organisation.