We spoke to Heather Fisher, a Digital Apprentice with SYSTRA Ltd
Can you describe your role in a few words?
My role sits within the rivers and environmental team as a digital apprentice, working on design and BIM content. BIM, or Building Information Modelling, is a process for creating and managing information on a construction project throughout its whole life cycle.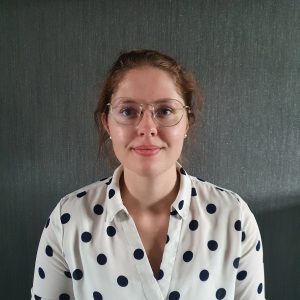 What were you doing prior to your Apprenticeship?
Prior to my apprenticeship I worked as a watchmaker. This involved servicing watches and using micro machinery.
What was your perception of the industry before you started your apprenticeship?
My perception of the construction sector was that it would be exciting to be part of the design process of construction, and see it progress into the creation of infrastructure.
What interested you in joining SYSTRA?
SYSTRA appealed to me as it is a global company working on interesting and exciting projects, with a cohort of experienced staff that I can learn from.
What are the key things you've learnt so far in your job?
Due to my role being design based, there are many opportunities to expand my knowledge in design software. The top 3 software's I have learnt so far are MicroStation, AutoCAD and QGIS.
What is the most exciting part of your role?
The most exciting part of my job is having the opportunity to work on live projects and work with experienced members of the engineering community.
Have you worked on the HS2 project through your apprenticeship?
Currently, I am in the process of completing inductions and training to become active on the HS2 project. Going forwards, I will be working within the environmental team on this project.
What would you like to do after completing your apprenticeship?
After my apprenticeship I would like to see my career develop within digital engineering, expanding my knowledge of different design software and industry standards.