We spoke to Gi-Ho Cheung, a Business Admin Apprentice with Strabag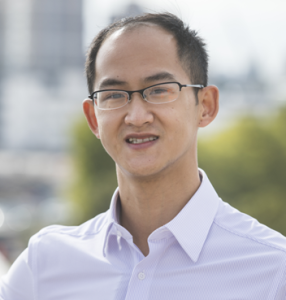 Can you describe your role in a few words?
I am currently working with SCS Railways, which is a joint venture made up of Skanska, Costain and Strabag delivering on the HS2 Area Central sites. I provide project support and facility management for my site office and general admin support across the wider Area Central offices.
What were you doing prior to your Apprenticeship?
Prior to my apprenticeship I worked in the catering industry as a fish fryer!
What was your perception of the industry before you started your apprenticeship?
Joining the project completely changed my view of the industry, it was slightly tough getting used to how many acronyms we use for the controls we have in place for work to be carried out. From Risk Assessment Method Statements (RAMS) to Targeted Risk Monitoring (TRM) these are all important part of the work my site has to document in order for us to deliver a successful and safe project.
What interested you in joining Strabag?
I joined the company through a referral as a result of interviewing for an another apprenticeship which I unfortunately did not get. I hadn't heard of the company prior to joining Strabag but after doing some research I realised we have a similar ethos which is captured by their logo "Teams Work" – and this drew me to the role. I am really happy to be party of the Strabag UK family now.
What are the key things you've learnt so far in your job?
I would say the three key things which I have learned from my role are: the importance of time management, communication and prioritisation.
What is the most exciting part of your role?
It's exciting to be working on such a large and complex project, particularly by providing support across a really diverse range of areas of the project, from creating an organigram to support the senior management team to working with IT colleagues to ensure  office staff have the right support.
What would you like to do after completing your apprenticeship?
I would like to stay on with the company and hope I can specialise and develop my skills into Human Resources (HR), Health and Safety or Logistics as an Admin Support Officer as I am a people person!