We spoke to George Worsfold, Apprentice Civil Engineer with AECOM
Can you describe your role in a few words?
I work in the Environment team, assisting engineers in the detailed design of many water projects across the UK.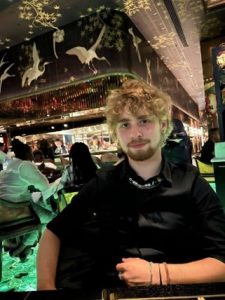 What were you doing prior to your Apprenticeship?
I was in doing A-levels in Sixth Form.
What was your perception of the sector before you started your apprenticeship?
I didn't really have a perception of the industry, I found it difficult to get meaningful information about it without already knowing someone already in the industry.
What interested you in joining AECOM?
To be honest – the proximity of the office to where I live!
What are the key things you've learnt so far in your job?
I've learnt a lot about office/engineering etiquette – and certain working behaviours that you wouldn't learn about by just being at university. I've also learnt about good practice in relation to report writing and drawing standards, and project management insights.
What is the most exciting part of your role?
Playing a part in the construction of real-life structures.
Have you worked on the HS2 project through your apprenticeship?
Our team has been responsible for the design of the diversion of Severn-Trent water utilities along the HS2 route.
What would you like to do after completing your apprenticeship?
I'd like to gain Incorporated Engineer (IEng) certification