We spoke to Eliska Ghisoni-O'Donnell, a Project Controls Degree Apprentice with Atkins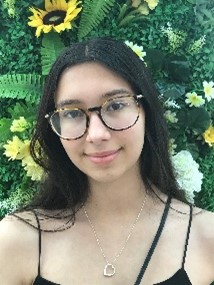 Can you describe your role in a few words?
I'm currently working on major projects mostly assisting my Project Managers with financial aspects of the work.
What were you doing prior to your Apprenticeship?
I was studying in sixth form prior to my apprenticeship.
What was your perception of the sector before you started your apprenticeship?
I had some insight into the transportation sector prior to joining my apprenticeship as my dad works for Transport for London. I had high expectations as he very much enjoys working in the sector.
What interested you in joining AECOM?
I'd like to learn more about the rail sector and AECOM seemed to offer a lot of opportunities to work in the transportation sector.
What are the key things you've learnt so far in your job?
I've learnt that even as someone early on in my career people are willing to give me opportunities, I just have to ask and to never be afraid to ask for help when needed.
What is the most exciting part of your role?
I think that the most exciting part of my role is assisting my Project Manager (PM) with tasks as I gain an insight into what a PM does.
Have you worked on the HS2 project through your apprenticeship?
No I haven't, but I'd be interested if the opportunity were to arise.
What would you like to do after completing your apprenticeship?
I'd like to move into a PM role or possibly another area of the business.