We spoke to Caiden Tate, Degree Apprentice with Atkins
Can you describe your role in a few words?
I am an apprentice working in the bridges and civils practice of transportation at Atkins.
What were you doing prior to your Apprenticeship?
Prior to my apprenticeship I studied Maths, Physics and Engineering at A Level.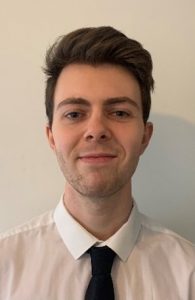 What was your perception of the sector before you started your apprenticeship?
Prior to starting my apprenticeship, I did not have a great understanding of the construction industry. Since joining Atkins I have been able to see the bigger picture in how the industry is funded and what is expected of us as designers.
What interested you in joining Atkins?
I knew that I wanted to gain experience in the industry whilst studying. The degree apprenticeship is the perfect balance between the two, and Atkins was offering this opportunity, so I jumped at the chance.
What are the key things you've learnt so far in your job?
I have learnt how important it is to engage properly with all stakeholders on a project, also the importance of communication and collaboration between disciplines. I've also learnt about the critical principle of Safe-by-Design, which is about including safety at the earliest possible stage of product and process development.
What is the most exciting part of your job?
I think the best part of my job is seeing the ideas and concepts turned into reality through great teamwork and collaboration. Knowing that in the near future the structures we design will be constructed and used by passengers is what motivates me.
Have you worked on the HS2 project through your apprenticeship?
I worked in the structures design team for Phase 2a of HS2 between Birmingham and Crewe. We produced concept designs for nine viaducts and more than 30 bridges, working in a joint venture with other design firms. I believe that the benefits of HS2 will be seen by millions and that further HSR design opportunities in the UK will be available.
What would you like to do after completing your apprenticeship?
After completing my apprenticeship I aim to become a charted civil engineer with the Institution of Civil Engineers. I am passionate about transportation.