We spoke to Blessings Nhira, a trainee supervisor working for Balfour Beatty Vinci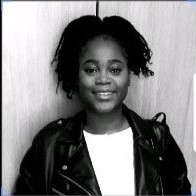 Can you describe your role in a few words?
In my Trainee role, I am expected to participate in the control of Health and Safety, Environment and Quality standards on-site, monitoring performance and making recommendations for improvement.
What were you doing prior to your Apprenticeship?
I was studying Politics with Internationals and was also part of the Women into Construction (WiC) group. During my time with WiC, I secured work experience with HS2 Ltd and was able to network and learn from several experts on the project, which led me to this role!
What was your perception of the sector before you started your apprenticeship?
I knew women had jobs within the industry but wasn't quite aware of all the different roles available to them on a construction site. Since joining BBV, I work with women from almost every discipline in the construction industry.
What interested you in joining Balfour Beatty Vinci?
I was interested in joining BBV because the company values aligned with my own values and principles. I have been very impressed by all the opportunities available to me as part of my professional development and training.
What are the key things you've learnt so far in your job?
To never be afraid to ask for help, as everyone is always willing to help. Also that every day is a learning day – as things move quickly and there is such a lot happening on HS2 all the time to ensure the success of the project. I've learnt to be patient and take advantages of all the training opportunities that are on offer at BBV.
What is the most exciting part of your job?
The most exciting part of my job has definitely been to get so much exposure to different areas of work/ sites within the Hs2 project. I am not always on the same location. As a result of this, I can expand my knowledge on all the different things happening on HS2.