We spoke to Arran Lees, civil engineering technician with SYSTRA
Can you describe your role in a few words?
I am a civil engineering technician, providing support to civil engineers working mainly on HS2 as part of the highways team.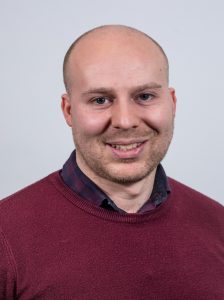 What were you doing prior to your Apprenticeship?
Before starting my apprenticeship, I was working in retail management.
What was your perception of the sector before you started your apprenticeship?
I have learnt so much over the last few years, being a mature apprentice, I just didn't fully appreciate how much thought and care goes into every project.
What interested you in joining SYSTRA?
SYSTRA has been very supportive – they were willing to take me on as a mature apprentice and have been very encouraging since I joined the company.
What are the key things you've learnt so far in your job?
Health and safety is key in any project
Civil engineering is huge, and there are so many different disciplines within it
Building a road takes a lot more thought then just putting tarmac and concrete down!
What is the most exciting part of your job?
There is so much variety in my job, which I really enjoy. There is so much you can learn. And I am really looking forward to being involved in site work.
Have you worked on the HS2 project through your apprenticeship?
Yes I am – 95% of my time is working on the HS2 project, which is really exciting.
What would you like to do after completing your apprenticeship?
I actually completed my 3 year apprenticeship in April last year, and am currently now working towards my ENG Tech, which is a way to chartership through the Institute of Civil Engineers, with certain criteria gained from being in the industry.