We spoke to Alexandra Lakin, a Junior Project Controller working for Atkins
Can you describe your role in a few words?
I create, maintain and update transportation projects, reporting on the critical path and effect on time, cost and quality constraints relating to these projects. I am also responsible for communicating the results to relevant stakeholders.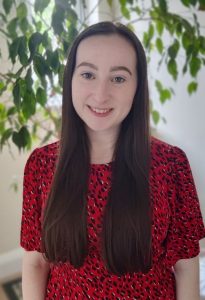 What were you doing prior to your Apprenticeship?
Prior to my apprenticeship , I was working in retail for a well-known suitcase company.
What was your perception of the sector before you started your apprenticeship?
When I thought of construction, I envisioned a mainly male dominated industry evolving around physical construction. However, since being with Atkins I have learnt of the opportunities and events for women in the construction sector such as: Women in Rail. I really enjoy working in construction as it allows me to network with multiple teams and get more involved with the detailed planning and timescale elements associated with transportation projects.
What interested you in joining Atkins?
I have always been very interested in apprenticeships, specifically in Project Management. Atkins is a world-renowned company which works on exciting and innovating projects, with a great apprenticeship scheme. I love the opportunities to network with senior individuals and gain experience working within transportation. I wanted to deeper my understanding of Project Management through undertaking a BSc with Atkins, which I am enjoying.
What are the key things you've learnt so far in your job?
I have gained a deeper understanding of my technical role working on Primavera P6. I've gained more confidence too as my role involves speaking to a variety of individuals internally and externally, to improve my stakeholder management skills. I have also learnt about key governance frameworks used at Atkins and Network Rail including: PACE, GRIP, Agile and APM.
What is the most exciting part of your job?
I love looking at the upcoming BIDs in the practice and building the programmes for them. Day to day I enjoy meeting new people and increasing my responsibilities on challenging projects to improve my interpersonal skills as well as technical.
Have you worked on the HS2 project through your apprenticeship? Do you think you will have the opportunity to in the future?
Although I haven't worked directly for HS2, I have been involved with projects where HS2 is one of our main clients. This includes projects associated with Central Rail Systems Alliance (CRSA). I would love the opportunity to work with HS2 in the future, as where I live is near to multiple HS2 sites where I can actually see the ongoing development of the project overtime.
What would you like to do after completing your apprenticeship?
After completing my apprenticeship and gaining my BSc in Project Management, I would love to carry on Planning within the Project Controls Team. The opportunities within Atkins allow me to continuously learn in my chosen profession and network with different individuals.