HSRG members Align JV and civil engineering company Roadbridge have won a Green Apple Environment Award in the Innovation category for their use of thermal camera drones to spot Skylark nests.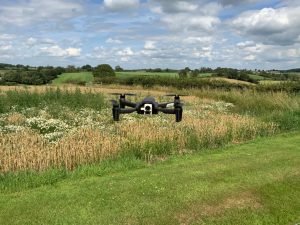 The Align joint venture is delivering the portion of HS2 that includes the Chiltern Tunnel and the Colne Valley Viaduct. Working with its contractor Roadbridge, thermal camera drones have been introduced – which dramatically improve the accuracy of nesting birds' surveys, helping to protect the species and enable faster and more effective results for ecologists working on the project.
As ground-nesting birds with well camouflaged nests, Skylarks are very difficult to survey, but using a thermal camera, the drone can calibrate to the ground temperature and other objects to lock onto a heat source and identify the birds' nests extremely accurately.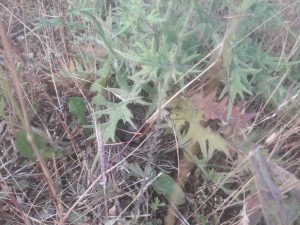 How high speed rail can drive the national transport system towards biodiversity net gain is a key part of the UK's drive to a more sustainable economy, and some of the country's most experienced and leading ecological consultants are currently working on the HS2 project, creating new levels of best practice in the sector.
Adam Cockayne, Environment Manager at Align JV said:
"Align is responsible for all ecological matters on this part of the HS2 project, and we've been working with Roadbridge on this innovation to ensure that the earthworks we're carrying out do not disturb nesting birds in the area. Building on the success of the programme, we're now planning to find other uses for thermal camera drones to benefit HS2's ecological monitoring programme and are excited for what the future may hold."
See also our recent report: HSR and Nature Networks which explores how the transport system can deliver environmental net gain, using HS2's phases to trial new ways of valuing existing biodiversity and potential for restoring nature.