We spoke to Matthew Lewis, a Level 3 rail engineering apprenticeship based in London, and working for Thales UK.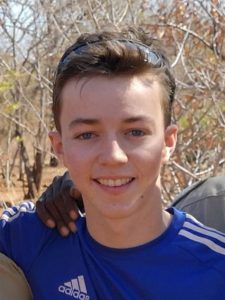 Can you describe your role in a few words?
I'm a first year apprentice learning about rail engineering, which is giving me insight into Thales as a company, the telecoms sector and the wider rail industry. I'm working on Connect, which is the radio communications system used by staff for critical communications on the London Underground.
What were you doing prior to your apprenticeship?
I was studying at sixth form for my A-Levels.
What was your perception of the construction sector before you started your apprenticeship?
I think the construction industry is an interesting sector, especially seeing the new developments in science and technology, which is fascinating, and how we are moving to more environmentally friendly methods, which is of particular interest to me.
What made you apply to Thales specifically?
The leading position that Thales holds in the rail industry and the innovative technologies that they are bringing to the table really appealed to me, as well as how they care for their staff.
What are the top three things you've learnt so far in your job?
I've learnt a lot about the new technologies that Thales are installing in order to replace older systems. I've also found it interesting to see how the team carries out work on the London Underground in the early hours of the morning when passengers are not using the service. Added to this, I've been learning various useful skills through my studies at college.
 And what is the most exciting part of your job would you say?
I would definitely say the implementation of new technology. Seeing new technology being installed in order to modernise rail networks, as well as working as part of a team to deliver this is really exciting.
What would you like to do after completing your apprenticeship?
In the short term I would like to continue working at Thales and to learn more about the different parts of our transport business. Longer term, I would like to work my way up through the ranks, developing my experience in both project management and bidding processes.