High Speed Rail Group welcomed over thirty apprentices to Eiffage Kier in Birmingham for the launch of a new Apprentice Network.
Isabel Coman, Director at High Speed Rail Group, said: " we are delighted to have launched this new Apprentice Network, which will provide apprentices working on the HS2 project with support and guidance around their learning and working practices.  We hope that by providing apprentices with a space in which they can liaise with peers, as well as getting advice from more senior industry colleagues, HSRG are contributing to the delivery not only of HS2, but future major infrastructure projects that the Government is ambitious to complete."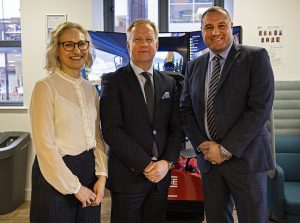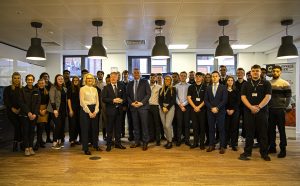 Launched as part of National Apprenticeship Week, HS2 Ltd CEO and former apprentice Mark Thurston welcomed the apprentices, saying "HS2 will develop the next generation of technical skills to not only design and build HS2, but to deliver Britain's future infrastructure ambitions, and leave a lasting skills legacy for the country. I started my own career as a technical apprentice working on the London Underground. It framed my outlook and I learned a huge amount from the people around me. I'm a great believer in networking, mentors and mentoring – which is why I fully support the High Speed Rail Group's Apprentice Network and look forward to seeing how it will prosper in the years to come.".
The network aims to connect apprentices from across the HSR space and will look to demonstrate that the rail and infrastructure sector is a high quality place to work. Apprentices have a unique experience at work and network members will use their own first-hand experiences to communicate best practice in the sector.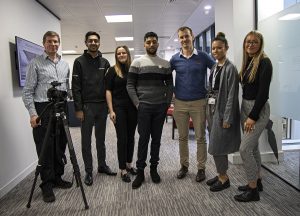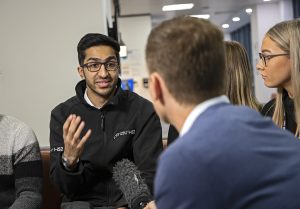 Paddy Tranter, Eiffage Kier Civil Engineer Apprentice, commented of the launch: "I am really excited to join the Apprentice Network today on behalf of Eiffage Kier; it's a great opportunity to connect with fellow apprentices across the project, share best practice and create a platform to drive innovation."
With almost 2,000 apprentices currently working on the scheme, HS2 will provide a once in a lifetime opportunity to train and upskill the next generation of young people, who will deliver future infrastructure and rolling stock projects. HS2 is already supporting 11,000 jobs, is set to support 15,000 jobs by year end and 30,000 jobs at peak construction and train building activity.