Celebrating National Apprentice Week – we spoke to Saif Terywall, Apprentice Quantity Surveyor with AECOM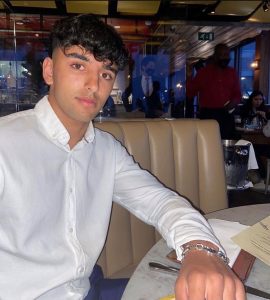 Can you describe your role in a few words?
I am an apprentice quantity surveyor at the AECOM Cambridge office. My role is to assist in cost management services over a range of construction projects in Cambridgeshire.
What were you doing prior to your Apprenticeship?
I had taken Business Studies, Sociology, and International Politics for A levels. Upon completion I had decided to take a gap year out and go travelling before starting my degree apprenticeship at AECOM.
What was your perception of the sector before you started your apprenticeship?
I have always had an interest in the construction and property industry and knew there will always be a strong demand for this sector.
What interested you in joining AECOM?
As I began to do my research, I realised that AECOM is a large and successful international company and I was very keen to kickstart my career at this high standard.
What are the key things you've learnt so far in your job?
Being able to see a project through to completion.
Involvement in the tendering process and gaining an understanding on how the process works
Getting on site experience and assisting in conducting valuations on multiple construction projects
What is the most exciting part of your role?
The fact that the job role is very dynamic and is not solely restricted to being in the office.
What would you like to do after completing your apprenticeship?
I would like to get my RICS APC Chartership for Quantity Surveying to become full qualified.