We spoke to Megan McCreadie, a Project Controls Degree Apprentice with Atkins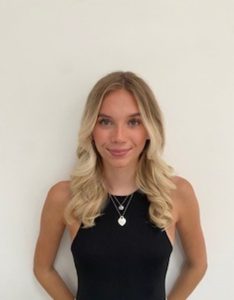 Can you describe your role in a few words?
I work as a Project Support Officer (PSO) so communicate daily with the framework manager and project managers on a range of projects.  I also Project Manage four of my own projects.
What were you doing prior to your Apprenticeship?
I was on a gap year having finished sixth form. I also worked as a business administrator alongside a project manager in a software development team for 6 months.
What was your perception of the sector before you started your apprenticeship?
Before I joined Atkins, I did not realise how long projects would take to organise and complete. There are so many steps, far more than I would ever have thought of. Additionally, there is so much more to rail than I had ever considered or appreciated in terms of project design.
What interested you in joining Atkins?
I was interested in joining Atkins because I thought working in an Engineering company would be really interesting, as you are able to watch the projects that you work on benefit the world. It felt like it was going to be a very rewarding job.
What are the key things you've learnt so far in your job?
The key things I have learnt so far is how to use different software's to manage a project such as P6 for planning, ECOSYS for monitoring / forecasting budget and Excel for multiple uses. Also, I have learnt how to communicate with a variety of people in the business. I feel I have learnt how to use my initiative more and rely on my skills and knowledge to face problems rather than relying on others.
What is the most exciting part of your role?
I find my role exciting that I get to work alongside a lot of great people who I can look up to as role models but also I enjoy that no day is the same and I can get to experience so many different challenges.
Have you worked on the HS2 project through your apprenticeship?
Not currently, but I would really hope to get the opportunity too. As I believe it would be such a rewarding project to work on in my career.
What would you like to do after completing your apprenticeship?
After completing my apprenticeship, I would like to go on to be a project manager for projects both within transport and also infrastructure. I would like to become chartered and get the APM achievement too.