We spoke to Jessica Miles, a Resources Apprentice with the Align joint venture
Can you describe your role in a few words?
I work alongside the Human Resources Team, providing information, admin support and taking responsibility for the management of the recruitment database.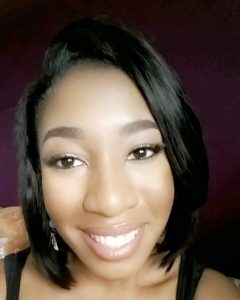 What were you doing prior to your Apprenticeship?
I come from a fashion and retail background where I have worked as a manager and always had a strong focus on positive customer experience.
What was your perception of the sector before you started your apprenticeship?
I didn't have any knowledge of the construction sector prior to starting my current role. The only thing I was aware of was that companies could bid on and win contracts and that construction often takes many months or years to complete.
What interested you in joining VolkerFitzpatrick?
The company values aligned with some of my own, which was quite important for me.
What are the key things you've learnt so far in your job?
I have learnt so much since starting my apprenticeship, but I'd say that they key things are that:
There are many stages in the recruitment process that requires a lot of approval.
How important it is to work collaboratively with different department managers when sourcing/filling a role.
There are many internal processes and legislation, and it is important to follow these closely to ensure compliance.
What is the most exciting part of your role?
I really enjoy meeting new people from different backgrounds and learning what it is they do. There are so many roles on a large project like HS2.
Have you worked on the HS2 project through your apprenticeship?
I have just joined the HS2 project and I have been managing some of the administration such as advertising new roles, sending out communications for interviews and keeping a detailed log of new starters/leavers. I think I will get other opportunities to get more involved in the project and develop my knowledge at the same time.
What would you like to do after completing your apprenticeship?
I would like to continue working with VolkerFitzpatrick, hopefully in a managerial role, developing the team and reaching the business objectives.