We spoke to Callum Hughes, a Quality Apprentice working for Balfour Beatty Vinci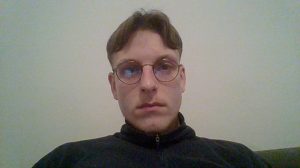 Can you describe your role in a few words?
My role is to provide assurance to the customer and make sure all of their requirements are met. I do this by using a method called Root Cause Analysis (RCA), which is a set of analysing and problem solving techniques used to identify the root cause or the reason for a nonconformity. I also provide support for our Integrated Management System by carrying out inspections as appropriate.
What were you doing prior to your Apprenticeship?
I was working at a lathe turner in a polyurethane factory.
What was your perception of the sector before you started your Apprenticeship?
I always thought the construction sector would be very technically challenging and would require a lot of subject knowledge to work in construction, but I haven't found it to be like that at all.
What interested you in joining Balfour Beatty Vinci?
I had heard of Balfour Beatty and thought they were a well established company.
What are the key things you've learnt so far in your job?
I really enjoy working on the HS2 project. I have learnt a lot about different cultures as there are such a diverse set of people working on the project. I have also learned how to conduct myself professionally and am finding that my organisational skills are really improving too.
What is the most exciting part of your job?
I enjoy helping to develop Quality Improvement Plans, that's probably my favourite part of my role. I have worked on HS2 since I started and plan to stay on the project until the end. I'd really like to transition into a Project Management role in the future, working on innovation in the construction and rail sector.