We spoke to Billy Gamov, an Engineering Apprentice with Alstom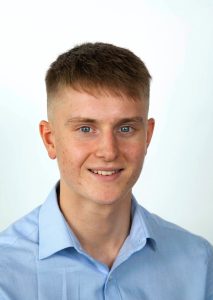 Can you describe your role in a few words?
I assist senior colleagues with process tools and management, while designing, developing and testing technical signalling systems using specialised software.
What were you doing prior to your Apprenticeship?
I was at college completing a BTEC Engineering course, whilst cleaning part-time in a gym.
What was your perception of the sector before you started your apprenticeship?
I had limited understanding really, but I did have a genuine interest in the rail industry.
What interested you in joining Alstom?
Initially, I was more enthusiastic about doing an apprenticeship rather than the traditional university route. Once I had researched Alstom, what appealed to me was the number of extensive projects they had delivered and the opportunities available contributing towards the most innovative projects in rail.
What are the key things you've learnt so far in your job?
How to communicate effectively, present to an audience and manage multiple tasks at once.
What is the most exciting part of your role?
Definitely witnessing new signalling systems that has been developed within our team, now being rolled out on the rail network.
What would you like to do after completing your apprenticeship?
I'd like to continue my career in rail, and possibly work abroad, as there are so many opportunities in rail to do this.