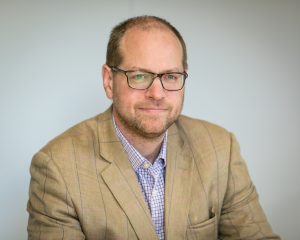 Delivering and future-proofing HS2's low carbon legacy is complex, but that doesn't mean the supply chain shouldn't grab the opportunity, says AECOM's director of sustainable development Robert Spencer.
When the world's inter-city first steam rail line opened in 1830, running between Liverpool and Manchester, it was welcomed by huge crowds and triggered a transportation revolution which brought mass travel and trade.
Fast forward almost two centuries and as industry prepares to deliver the first phase of High Speed 2 (HS2), a revolution of an altogether different kind is underway as we prepare to hail a new era of low carbon transport.
High Speed 2 can be as important a milestone as The Liverpool and Manchester Railway and, as the community building the project, we should take every opportunity
As contractors gear up to put the first metaphorical shovels in the ground, what might sustainable construction look like and how can the industry contribute to the project's sustainability legacy?
Given construction could stretch over a decade, there is plenty of scope to embed best practice. For me, this would include cherry picking the best currently ideas in industry.
Heathrow's idea to use logistics hubs – off-site centres for pre-assembly and consolidation – is an effective way to expand the economic benefits of such a huge construction project into new communities. At the same time, hubs would bring all the benefits that modular, off-site construction entails, including reduced wastage, emissions, congestion and the ability to adapt and replace components into the future.
UKRI's Construction Innovation Hub is leading the way in design for manufacture and assembly (DfMA), and a kit of parts where possible for elements of HS2 would support more accurate specification and ordering.
Suppliers providing the materials that will be used to construct HS2 can also benefit from the opportunity to bring the use of materials into a circular-economy age. Materials passports will give whole life visibility of not only what was used on the project, but the ability to repurpose and reuse as part of active maintenance and upgrades.
AECOM's circular economy forum, the Major Infrastructure–Resources Optimisation Group (MI-ROG) has established how tools such as Network Rail's SurPlus app, where any resources which have been over-ordered can be disseminated to other projects, could be taken up by other infrastructure operators. Given the huge volumes of resources that will be deployed on HS2, this could provide a workable solution to excess supply on construction sites.
HS2 has been a pro-active member of MI-ROG and is already ahead in terms of circular-economy thinking, as evidenced by the Washwood Heath Depot and Network Integrated Control Centre which is being designed for a BREEAM Excellent rating. Here, as the site is cleared, the demolition process has seen contractors sort and grade bricks ahead of a second life and metals separated for melt down and reuse.
HS2 is not the only project taking this route. Highways England's work on the A303 Stonehenge Tunnel demonstrates the circular economy is rightly becoming an increasingly important element in construction and design.
We're already seeing the first tranche of leading sustainability work such as Birmingham's Curzon Street station being built to achieve a BREEAM Excellent standard and zero carbon emissions from day-to-day energy consumption. The prospect of regenerative design for stations, where buildings have a net zero impact on carbon and contribute to environmental net gain, is very exciting.
Technology will inevitably see HS2 constructed in a very different way between its start and completion. I recently saw Volvo and Skanska demonstrating a completely autonomous and electric construction site and while this has long been on the horizon for many construction firms, later down the line, HS2 could be a forerunner in this type of construction.
Future-proofing a project of this size is an enormous task, with changes on the horizon such as the use of hydrogen fuel cells to power trains on certain routes. As the project goes further down the track, it will be interesting to see the role procurement and contract models have in driving sustainability and best practice.
One of the ways HS2 might have to quickly adapt to an unexpected future is how people travel around post COVID-19 and it has already discussed the possibility of trains and stations being redesigned to accommodate social distancing needs.
It is in the future-proofing aspect that the changing interface between HS2 and the wider transport network comes into play. For example, at the moment many people use station carparks. However, it would be wise going forward to design carparks as temporary modular structures, built off-site, that can be adapted for potential changes in last mile travel where fewer cars are used.
Connecting cities, using HS2 as an enabler for wider low-carbon transport improvements and integrating rail, are all opportunities the project brings.
HS2 has already been going a decade and it is important to take stock of just how far the construction industry has come in terms of reducing carbon and working more efficiently over that time– whether that is in the use of BIM or how we source energy for major infrastructure projects. As the industry gears up for HS2's second decade, we are facing a new era of opportunity which can cement the project as a hallmark of the transition to a low carbon transport future.
AECOM is a member of the HSR Group. To find out more about becoming a member please visit our membership page.