It's National Apprenticeship Week – and the theme for 2021 is "Build the Future" – which certainly resonates with our members!
It is estimated that HS2 will create around 25,000 jobs during construction as well as 2,000 apprenticeships, as well as supporting growth in the wider economy, worth an additional 100,000 jobs.
We are seeing the number of apprenticeships available in digital, data and technology
roles increase and build in new and innovative areas. Many of these apprentices are part of our HSR Apprentice Network – and we will be showcasing their stories over the course of National Apprenticeship Week.
Kearney's story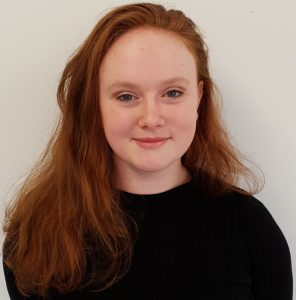 I'm Kearney Sullivan and I'm an Apprentice Site Engineer for Costain. I am essentially the link between the contractor and site teams focused on setting-out, surveying, checks on drawings, calculation, materials and documents.
Prior to my apprenticeship I was studying Engineering, architecture and maths at a University technology collage specialising in design and engineering.  Many members of my family work in different trades so I am very aware of the construction sector from the site view, but my knowledge of the other side of construction was very limited. But I did know that the industry is what you make of it! From my teens I was aware of two of the major construction companies in the UK at the time which were Costain and Skanska, and  made sure to attend as many apprentice events as possible.
I have worked on HS2 for my entire apprenticeship, and I feel lucky that HS2 will be providing jobs for the future for the construction sector.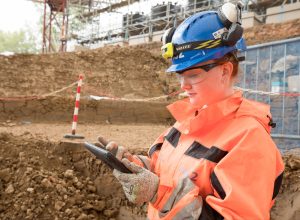 I would say that the top three things I have learnt from my apprenticeships so far are:
The importance of standards in the industry
Managing my time better
How to deliver information and back up my points when speaking to people of a higher level than me
Hannah story
I'm Hannah Rooney and I'm an Assistant Quantity Surveyor for Align JV. My role involves assisting with subcontractor management and contract administration, including measurement of works on site, valuations, profit and loss forecasting and problem solving. Before I became an apprentice I worked in residential property management in Central London. It was a reactive and fast-paced role which allowed me to use my initiative and develop my problem solving skills, which is hugely important in my current role.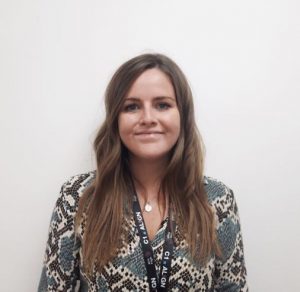 I didn't appreciate the scale and complexity of the construction industry before working in it. There are constant design and construction changes throughout the lifecycle of a project, which brings unprecedented challenges. Align JV was formed specifically to deliver the HS2 project, and working as part of a joint venture has provided exposure to different company cultures and different methods of working.
Both Align JV and Volker Fitzpatrick offer excellent training and development and opportunities for career progression. I am currently working on the C1 section of the project which is not due to be completed until 2024. The knowledge and experience gained on this project will be transferrable to similar projects in the future, which is really exciting. I would say the top three things I have learnt from my apprenticeships so far are:
Relationships between clients, contractors and subcontractors are fundamental to the success of a project
It is important to think critically about different ways to complete a task in order to achieve a particular outcome
Maintaining safe practices on site is the number one priority
Find out more about more about becoming an apprentice here
Find out more about employing an apprentice here
And see also – careers in the HS2 supply chain